Allowing Diverse Human Resources to Excel
Gender
Promoting the empowerment of women
With regard to promoting the empowerment of women, we are advancing initiatives divided into four stages: enhancement of the employment of women, retention and active participation, promotion to managerial positions, and follow-up training for promotion to post-managerial positions (executive directors).
By, for example, increasing the hiring of women who will play key roles for business career courses and implementing training programs—including hands-on training cycles and career building—for female employees in their first through fourth years of employment, we are working to foster greater awareness while enabling women to take on the challenges of leadership and learning by themselves from an early stage.
Designed for assistant managers prior to their appointment to managerial positions, the Company is conducting a practical Career Development Program (CDP) for Women that produces outcomes on growth issue themes that make the best use of the strength of each and every individual. Also conducting sessions geared toward bosses, through this training we are working to support their promotion to managerial positions and to improve their ability to show leadership to female subordinates. After they have been promoted to managerial positions, we aim to raise awareness of higher-ranking positions at exchange meetings for women in management positions and to systematically develop them by, for example, having them provide their experiences to line managers.
The first female executive officer trained in-house was appointed in 2020, and from April 2021 there were two female executive officers who had been trained in-house. We are endeavoring to foster the next generation, such as by opening an in-house academy.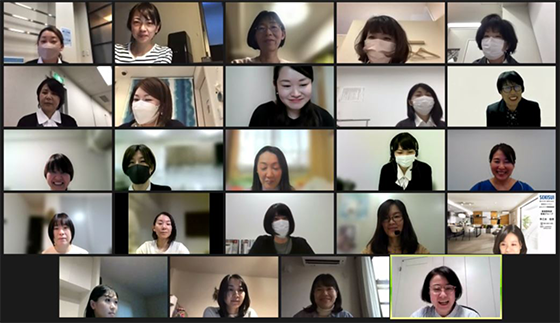 Women's CDP training
■Targets for promoting the empowerment of women
Number of women in management positions (targets):
FY2025 80
FY2030 120
External Evaluation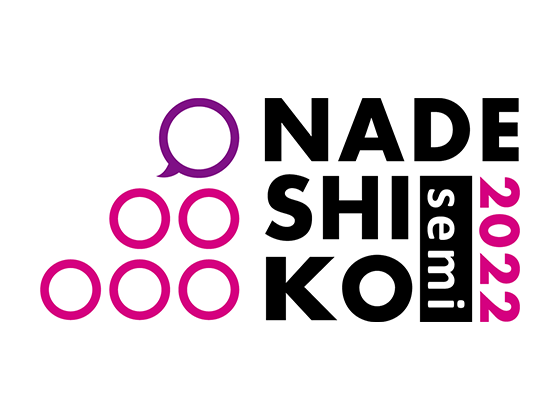 Earned selection as a Semi-Nadeshiko Brand
SEKISUI CHEMICAL had been selected as a Nadeshiko*1 Brand four times, in fiscal years 2016, 2017, 2019 and 2020. In fiscal 2021, however, although we unfortunately no longer meet the Nadeshiko Brand requirements, we were selected as a Semi-Nadeshiko Brand.
The Nadeshiko Brand: The Ministry of Economy, Trade and Industry and the Tokyo Stock Exchange select listed companies that have had outstanding success in encouraging female empowerment as attractive brands to investors who place importance on medium- to long-term growth in corporate value. The Semi-Nadeshiko Brand is for companies that scored in the top 15% or higher of the overall rankings but were not selected as a Nadeshiko Brand regardless of industry category.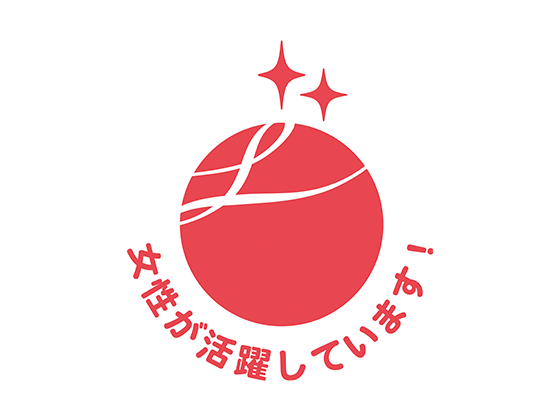 Eruboshi Certification
As of October 4, 2021, we acquired second-stage Eruboshi* certification as a company working to encourage the advancement of women.
Of those companies that have formulated and notified action plans based on the Act on the Promotion of Women's Participation and Advancement in the Workplace, Eruboshi-certified companies that meet certain criteria for evaluation items related to efforts to promote women's advancement are certified by the Minister of Health, Labour and Welfare: The five evaluation items that have been formulated are: (1) hiring; (2) retention; (3) working styles, such as working hours, etc.; (4) ratio of managerial positions held by women; and (5) diverse career courses. There are three Eruboshi certification stages, depending on the number of items that meet the standards, and SEKSUI CHEMICAL meets the standards in four items other than (1), and has thus obtained second-stage (two-star) certification.
Major Initiatives
Communication with the President/Top Management
A meeting, organized by the President's Office, with the president/top management targeting female employees was attended by 86 participants. Feedback from participants (excerpts from a post-meeting survey)
The meeting provided an excellent opportunity to hear from management about future prospects and their expectations toward our input.
It was good to hear firsthand from the president and executive officers.
I was heartened to learn about the opinions of management on diverse work styles and to hear the voices of women who are working in a variety of ways.
The meeting gave me an opportunity to once again think about my future career.
It was a wonderful experience for a broad range of people of all ages, to talk, crossing the boundaries between superiors, subordinates, and executives in general, all from the same female perspective.
Implementation of Open Seminars
We invited lecturers from outside the Company to hold online seminars and lectures for employees on topics related to the empowerment of women.
Work-style Reforms and Utilization of Diverse Human Resources (held twice for superiors) : 580 participants
Why Diversity is Necessary for Organizations / Leadership Theory in the D&I Era : 418 participants
Women's health seminars (held by the Health Promotion Office, total of three times) For more information, see Efforts to address women's health issues.
LGBTQ+ Initiative
A seminar was held for managers in charge of personnel and labor management, including those from subsidiary companies, with people from the LGBTQ+ community acting as instructors and 72 people participated.
First, the managers in charge of personnel and labor management started by learning the correct knowledge and how to respond to members of the LGBTQ+ community. We have initiated training in areas that can be considered familiar. This includes revising the clothing guidelines that were previously limited to women to a content that is not related to gender.
Performance Data
Number of New-graduate Hires / Ratio of Women among New-Graduate Hires (SEKISUI CHEMICAL Group in Japan)
Note:

Includes certain affiliates accounted for by the equity method and non-consolidated subsidiaries.
Number of Women in Management Positions and Ratio of Women to Total Hires
Number of Women Directors and Managers
Directors
(Outside Directors)
Audit and Supervisory
Board Members
(Outside Audit and
Supervisory Board
Members)
Executive Officers
FY2021 Number of Women Directors
(SEKISUI CHEMICAL)
0
1
2
FY2017
FY2018
FY2019
FY2020
FY2021
Number of Women Directors
(SEKISUI CHEMICAL Group)*
2
2
2
2
2
Number of Women in
Management Positions (SEKISUI
CHEMICAL Group in Japan)
138
156
185
187
195
Excluding SEKISUI CHEMICAL
Career Development Program for Women
FY2017
FY2018
FY2019
FY2020
FY2021
Number of
Program
Attendees
Women
58
35
39
52
58
Superiors
44
31
24
46
55
SEKISUI CHEMICAL
FY2016
FY2017
FY2018
FY2019
FY2020
FY2021
Employees*1
Men Employees
3,239
3,290
3,331
3,327
3,308
3,250
Women Employees
490
533
587
629
652
652
Ratio of womens (%)
13.1
13.9
15.0
15.9
16.5
16.7
Permanent, full-time
employees*2
Men Employees
2,955
3,005
3,072
3,073
3,060
3,023
Women Employees
441
483
532
570
601
607
Ratio of womens (%)
13.0
13.8
14.8
15.6
16.4
16.7
Average years of
continuous employment*2
Men Employees
18.1
17.7
17.3
17.2
17.2
17.6
Women Employees
14.3
13.7
13.2
12.6
12.4
12.9
New graduates hired*3
Men Employees
77
90
114
96
83
63
Women Employees
35
39
39
35
43
18
Ratio of womens (%)
31.3
30.2
25.5
26.7
34.1
22.2
Employees hired
mid-career*3
Men Employees
39
70
44
29
21
19
Women Employees
5
6
9
4
2
3
Ratio of women (%)
11.4
7.9
17.0
12.1
8.7
13.6
Ratio of employees hired
mid-career*4
28.2
37.1
25.7
20.1

15.4

21.4

Managerial positions
(managers)
Men Employees
696
689
685
678
672
700
Women Employees
24
27
30
41
44
45
Ratio of womens (%)
3.3
3.8
4.2
5.7
6.1
6.0
Managerial positions
(department managers and
general managers)
Men Employees
597
612
637
642
649
635
Women Employees
11
14
14
15
16
15
Ratio of womens (%)
1.8
2.2
2.2
2.3
2.4
2.3
Managerial positions
Men Employees
1,293
1,301
1,322
1,320
1,321
1,335
Women Employees
35
41
44
56
60
60
Ratio of womens (%)
2.6
3.1
3.2
4.1
4.3
4.3
Employees newly
appointed to managerial
positions
Men Employees
46
53
63
68
58
54
Women Employees
1
6
3
14
6
3
Ratio of womens (%)
2.1
10.2
4.5
17.1
9.4
5.3
Workers with direct employment relationships with the Group (including permanent, full-time employees and non-regular employees as well as workers on loan from the Group to other companies but excluding workers on loan from other companies to the Group)
Employees with no determined period of employment (including workers on loan from the Group to other companies but excluding workers on loan from other companies to the Group).
Number of employees, who joined the Group from April to March of the following year (Employees with no determined period of employment)
Ratio of mid-career hires to all hires.
Age Composition of Permanent, Full-time Employees* in Fiscal 2021 (SEKISUI CHEMICAL)
Under 30
years old
30 to 39
years old
40 to 49
years old
50 to 59
years old
60 years old
and above
Number of permanent
and full-time
employees, by age
Men
421
580
799
1,146
77
Women
170
137
141
151
8
Employees with no determined period of employment (including workers on loan from the Group to other companies but excluding workers on loan from other companies to the Group)
Employee turnover* rate (Number of people who left employment) (SEKISUI CHEMICAL)
Men
Women
Total
FY2019
Employee turnover (Number of people who left employment )
63
10
73
Employee turnover rate (%)
2.0
1.7
2.0
FY2020
Employee turnover (Number of people who left employment)
48
26
74
Employee turnover rate (%)
1.6
4.3
2.0
FY2021
Employee turnover (Number of people who left employment)
74
20
94
Employee turnover rate (%)
2.4
3.2
2.5
| Indicator | Calculation method |
| --- | --- |
| Employee turnover rate | (Annual employee turnover (number of people who left employment) /Number of employees as of April of the subject year) ×100 |
Note:

Excluding those who retired after reaching the mandatory retirement age and those who moved to another company of the Group

Note:

Employees with no determined period of employment (including workers on loan from the Group to other companies but excluding workers on loan from other companies to the Group)
Employee Turnover Rate within the First Three Years of Employment (SEKISUI CHEMICAL)
FY2015
FY2016
FY2017
FY2018
FY2019
Turnover rate within
the first three years of
employment (%)
8.0
1.8
9.4
11.4
6.9
| Indicator | Calculation method |
| --- | --- |
| Turnover rate within the first three years of employment (%) | Employee turnover rate within the first three years of employment for each fiscal year |
All consolidated subsidiaries in Japan
FY2021 information added (numbers as of November, 2022)
FY2017
FY2018
FY2019
FY2020
FY2021
Number of employees
Men Employees
16,136
16,362
16,360
16,062
15,857
Women Employees
4,702
5,048
5,149
5,100
5,069
Ratio of womens (%)
22.6
23.6
23.9
24.1
24.2
Number of new graduates hired
Men Employees
486
572
427
483
405
Women Employees
211
251
176
209
150
Ratio of womens (%)
30.3
30.5
29.2
30.2
27.0
Number of managerial positions
(managers)
Men Employees
2,922
2,926
2,924
2,847
2,865
Women Employees
118
130
158
160
168
Ratio of womens (%)
3.9
4.3
5.1
5.3
5.5
Number of managerial positions
(department managers and
general managers)
Men Employees
1,534
1,588
1,595
1,570
1,533
Women Employees
22
26
24
28
27
Ratio of womens (%)
1.4
1.4
1.5
1.8
1.7
Number of managerial positions
Men Employees
4,456
4,514
4,519
4,417
4,398
Women Employees
140
156
182
188
195
Ratio of womens (%)
3.0
3.3
3.9
4.1
4.2
Number of management
personnel (frontier leaders)
Men Employees
167
204
206
193
183
Women Employees
5
5
4
3
3
Ratio of womens (%)
2.9
2.4
1.9
1.5
1.6
Number of employees newly
appointed to managerial
positions
Men Employees
215
211
241
205
191
Women Employees
29
20
38
12
22
Ratio of womens (%)
11.9
8.7
13.6
5.5
10.3