Declaration of Support for Initiatives and Organizations in Which SEKISUI CHEMICAL Group Participates
Declaration of Support for Initiatives and Organizations in Which SEKISUI CHEMICAL Group Participates
SEKISUI CHEMICAL Group respects international norms and standards including the Universal Declaration of Human Rights, ISO 26000, the OECD's Guidelines for Multinational Enterprises, the ILO's International Labor Standards, and the United Nations' Universal Declaration of Human Rights as well as Guiding Principles on Business and Human Rights (Ruggie Framework). In March 2009, SEKISUI CHEMICAL signed the United Nations Global Compact*.
In compiling and issuing its CSR Report 2021, SEKISUI CHEMICAL Group conforms to the Core options of the internationally recognized Global Reporting Initiative (GRI) standards.
In addition, SEKISUI CHEMICAL Group is a supporter of the Japan Climate Initiative (JCI) Declaration. As such, the Group is joining the front line of the global push for decarbonization from Japan.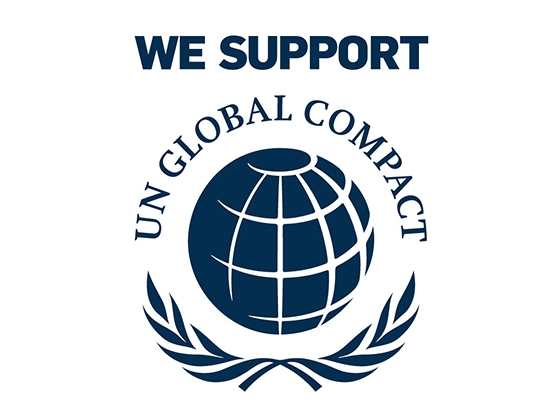 * United Nations Global Compact:

A voluntary program in which top management of firms around the world pledge to comply with 10 principles on subjects such as human rights, labor standards, the environment, and anti-corruption efforts within the scopes of influence of their fi rms and participate in building a global framework for realizing sustainable growth.
Declaration of Support for the Task Force on Climate-related Financial Disclosures (TCFD) and Information Disclosure
SEKISUI CHEMICAL Group declared its support for the TCFD*1 in January 2019. The Group began disclosing information*2 based on TCFD recommendations from July 2019. By promoting information disclosure based on TCFD recommendations, the Group will build a sustainable management foundation including relationships of trust with its stakeholders.
*1

TCFD: Task Force on Climate-related Financial Disclosures, a task force established in 2015 by the Financial Stability Board (FSB), an international organization that seeks to stabilize the financial system.
It recommends that companies disclose information on their analysis of the impact of climate change on their finances.

*2

Disclosed on the Company's website under TCFD Report 2022. See the following for more information.

Download PDF
Major Organizations in Which SEKISUI CHEMICAL Group Participates
As of March 31, 2022
Organization, Committee, Conference, etc.
Main Positions Undertaken
by SEKISUI CHEMICAL Group
Personnel Including Directors
Japan Business Federation
Vice Chairs of the Board of Councilors
Committee on Urban Policy and Housing Development, Japan Business Federation
Chair
Planning Subcommittee, Committee on Responsible Business Conduct & SDGs
Promotion, Japan Business Federation
Subcommittee Chairman
Keidanren Committee on Nature Conservation
Vice Chairman
Japan Chemical Industry Association
Director
The Japan Plastics Industry Federation
Director
Kansai Chemical Industry Association
Managing Director
Japan PVC Pipe and Fittings Association
Chair, Representative Director
FRPM Pipes Association of Japan
Chair
Lift-in Method Research Institute
Chair
Federation of Japan Water Industries, Inc.
Director
Japan Federation of Housing Organizations
Director
Japan Prefabricated Construction Suppliers and Manufacturers Association
Managing Director
The Machinami Foundation
Director
The Provision of Quality Housing Stock Association (SumStock)
Vice Chairman
Japan-China Association for Building and Housing Industry
Director
Japan Adhesive Tape Manufacturers Association
Director
Environmentally Symbiotic Housing Promotion Council
New Energy Foundation
Elderly Service Providers Association
SDGs: Smart Wellness Housing R&D Consortium
Senior Housing Association
KIDS DESIGN ASSOCIATION
Japanese Conference on Overseas Development of Eco-Cities
Japan Housing Association
Geo-Heat Promotion Association of Japan
Japan Sewage Pipe Renewal Method Association
Nature Environment Coexistence Technology Association
RE100
Japan Initiative for Marine Environment (JaIME)
Japan Clean Ocean Material Alliance (CLOMA)