Corporate R&D is developing businesses that will become the future core business (next frontiers) for SEKISUI CHEMICAL Group.
We are focusing on creating innovations that can contribute to solving social issues, primarily in areas such as the environment and energy.
We developed technology that uses microorganisms to convert gas generated by waste incinerators into ethanol. Working in collaboration with government and other companies, we seek to start test production in fiscal 2022 and launch full-scale production and business in fiscal 2025. In the future, we will seek to create the ultimate resource recycling system that does not rely on fossil fuels.
Film-type lithium-ion batteries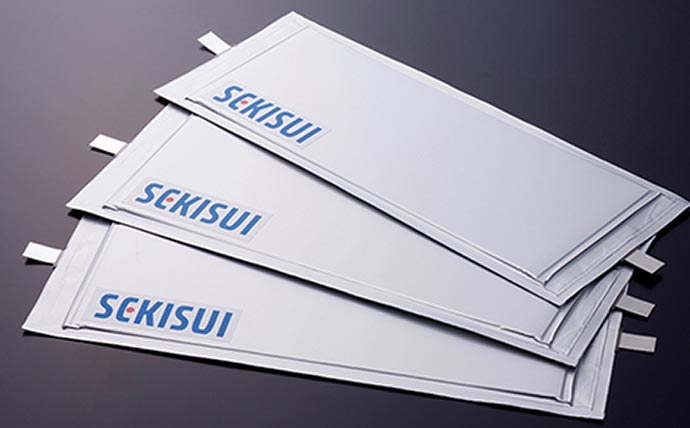 We have established a mass production technology for highly productive lithium-ion batteries, which utilizes a technology for production of films and tapes that we have refined over the years. Our proprietary material technology has also led to the achievement of an innovative product with high safety, a long service life, and high capacity.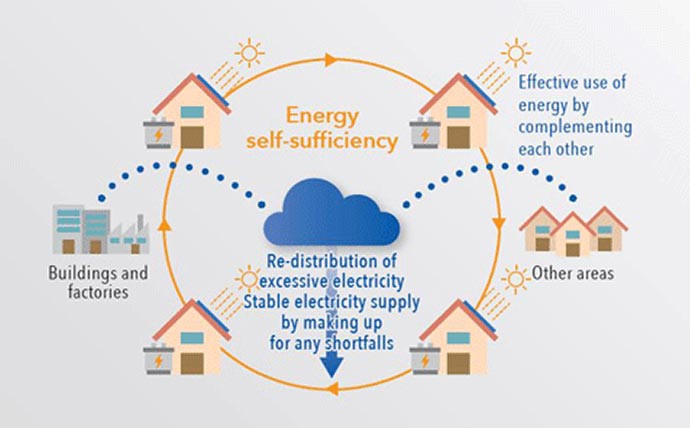 The town energy management system aims for full utilization of electric power generated by solar power systems without waste by building a system that integrates batteries installed in individual homes into a network (a virtual power plant).
Film-type solar cells for outdoor use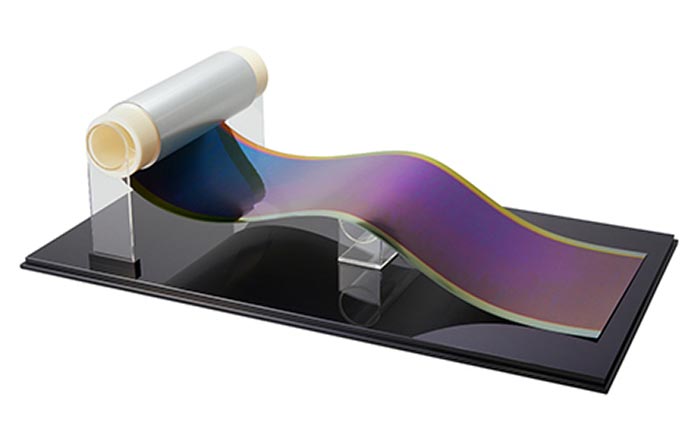 We are developing film-type perovskite solar cells. We seek to further enhance the effective utilization of sunlight, a renewable energy source, by making possible high productivity, high conversion efficiency, and installation outdoors and on curved surfaces.