Corporate R&D is developing businesses that will become the future core business (next frontiers) for SEKISUI CHEMICAL Group.
We are focusing on creating innovations that can contribute to solving social issues, primarily in areas such as the environment and energy.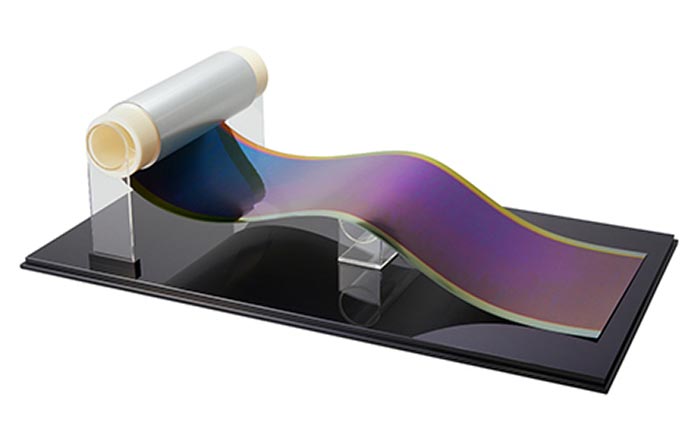 We are developing perovskite solar cells to support the use of renewable energy. Because of their light weight, such cells can be installed on the walls of buildings and other structures and the roofs of plants and so on with weight restrictions.
We are actively working on verification with a view to commercialization in 2025.
Stationary Lithium-Ion Batteries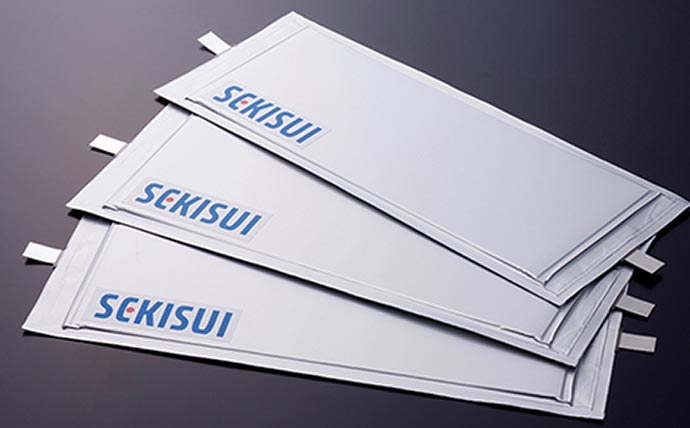 We developed and commercialized revolutionary large, thin lithium-ion batteries that achieve large capacity, long life, high safety, and small footprints. Products manufactures at our domestic plants are increasingly used in homes, and save money when paired with solar power. We provide peace of mind for our customers' lifestyles in the event of a disaster. In the future, e shall move ahead with expansion to public facilities and so on, contributing to improve renewable energy rates and the cration of resillient communities.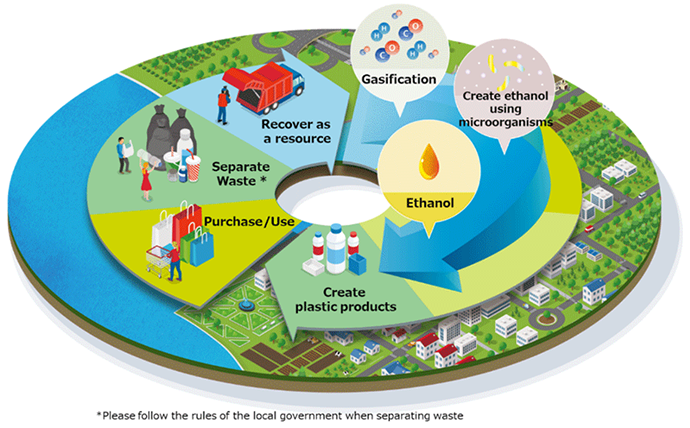 We developed technology that uses microorganisms to convert gas generated by waste incinerators into ethanol. Moving ahead with our collaborations with government and other companies, we started verification test at our demonstration plant in Kuji, Iwate Prefecture in FY 2022, with the goal of commercialization starting in FY 2026. Please also take a look at our UNISON brand, which shares a world-view of a recycling society that does not depend on fossil fuels.
Use of CO2 in the Steel Industry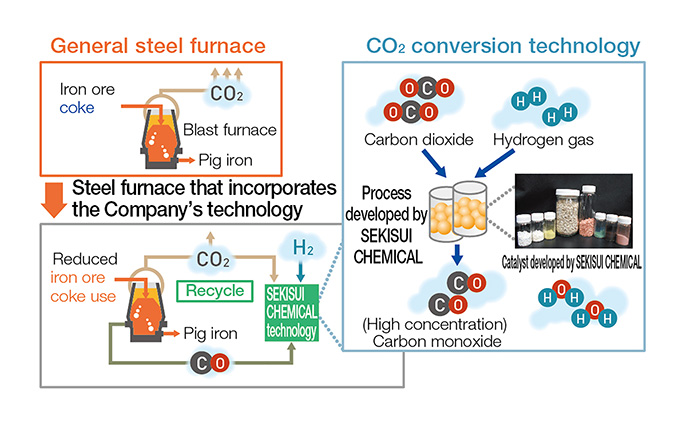 We are developing thechnology for the separation from gas, collection, and reuse of CO2 eitted when producing steel and are working on international joint research and development with ArcelorMittal, S.A., a world-leading steel and mining company, on carbon recycling for use in steel processing.