SEKISUI CHEMICAL CO., LTD. (President: Keita Kato; hereinafter "SEKISUI CHEMICAL") was selected as a 2021 Semi-Nadeshiko*1 Brand with outstanding performance in encouraging female empowerment by the Ministry of Economy, Trade and Industry and the Tokyo Stock Exchange on March 22, 2022. SEKISUI CHEMICAL has been chosen as a Nadeshiko Brand in fiscal years 2016, 2017, 2019 and 2020. In fiscal 2021, although we no longer meet the requirements for Nadeshiko Brand, we were selected as a Quasi-Nadeshiko Brand.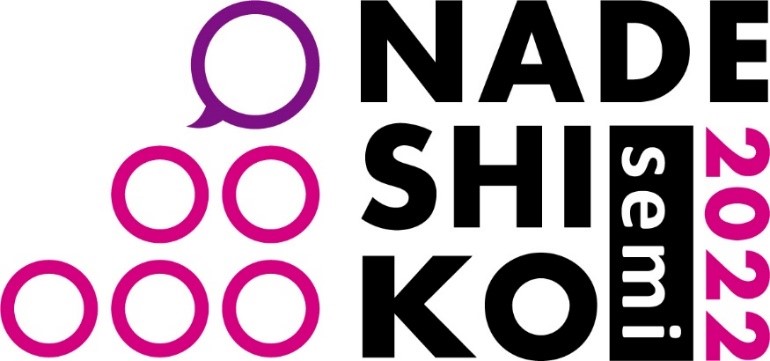 Based on our belief that "employees are precious assets bestowed on us by society," SEKISUI CHEMICAL offers various opportunities through which it helps individual employees to purse their own careers and enhance their "unique skills" while taking on the challenge of working together with employees to help solve social problems by creating opportunities to pursue various socially significant missions and challenges. This fundamental mindset regarding human resources is shared throughout the entire Group, and the company strives to ensure that its workplaces are vibrant and enable diverse personnel to take on challenges and play and active role based on its Diversity Management Policy.
In encouraging female empowerment, SEKISUI CHEMICAL is increasing the number of women employed in the Business Career Course with an eye toward management positions, implementing training programs, hands-on training cycles and career building. This training fosters greater awareness while enabling women to take on leadership roles from an early stage, as well as to learn and undertake challenges on their own. For those at the section manager level prior to promotion to management positions, practical training (CDP training) is provided that produces results on themes related to growth that leverage the strengths of each individual. This training also includes sessions for their supervisors to support their promotion to management positions as well as improve leadership skills for female subordinates. Following promotion to management positions, the company holds gatherings for female managers to raise awareness of higher-level positions and systematically developing them, such as by giving them experience as line managers. In 2019, the first female executive officer trained from within the company was appointed, and that number grew to two in April 2021. Going forward, the company will continue its efforts and take on initiatives such as the appointment of female directors to ensure the participation of women in management and revision of its promotion system to one that is not influenced by life events.
■SEKISUI CHEMICAL CSR Report – Allowing Diverse Human Resources to Excel (Gender)
https://www.sekisuichemical.com/csr/human/organization/activity/index2.html
*1 The Nadeshiko Brand aims to promote investment in listed companies that have had outstanding success in encouraging female empowerment and to accelerate the efforts of these companies by introducing them as attractive brands to investors who place importance on improving their corporate value in the medium and long-term. The Nadeshiko Brand is selected by industry, while the Semi-Nadeshiko Brand is for companies that scored in the top 15% or higher of the overall rankings but were not selected as a Nadeshiko Brand regardless of industry category.
■Nadeshiko Brand, Ministry of Economy, Trade and Industry(Japanese)
https://www.meti.go.jp/policy/economy/jinzai/diversity/nadeshiko.html
About SEKISUI CHEMICAL Group
Headquartered in Japan, SEKISUI CHEMICAL CO., LTD. (TSE: 4204) and its subsidiaries make up the SEKISUI CHEMICAL Group. 27,000 employees in over 200 companies throughout 21 countries aim to contribute to improving the lives of the people of the world and the earth's environment. Thanks to a history of innovation, dedication and a pioneering spirit, SEKISUI CHEMICAL now holds leading positions in its three diverse business divisions as well as top global market share in interlayer film, foam products, conductive particles and more.
Since its foundation in 1947, the SEKISUI CHEMICAL Group has dedicated itself to social and environmental contribution and is now an internationally recognized leader in sustainability and environmental initiatives, having recently been selected as one of the Global 100 most sustainable companies. SEKISUI CHEMICAL Group will continue to maintain a strong corporate presence for 100 years and beyond.
Disclaimer
This press release may contain forward-looking statements. Such forward-looking statements are based on current expectations and beliefs and are subject to a number of factors and uncertainties that could cause actual results to differ materially from those expressed or implied by such statements due to changes in global economic, business, competitive market and regulatory factors.