SEKISUI Worldwide
The Americas
20
companies
Asia & Oceania
35
companies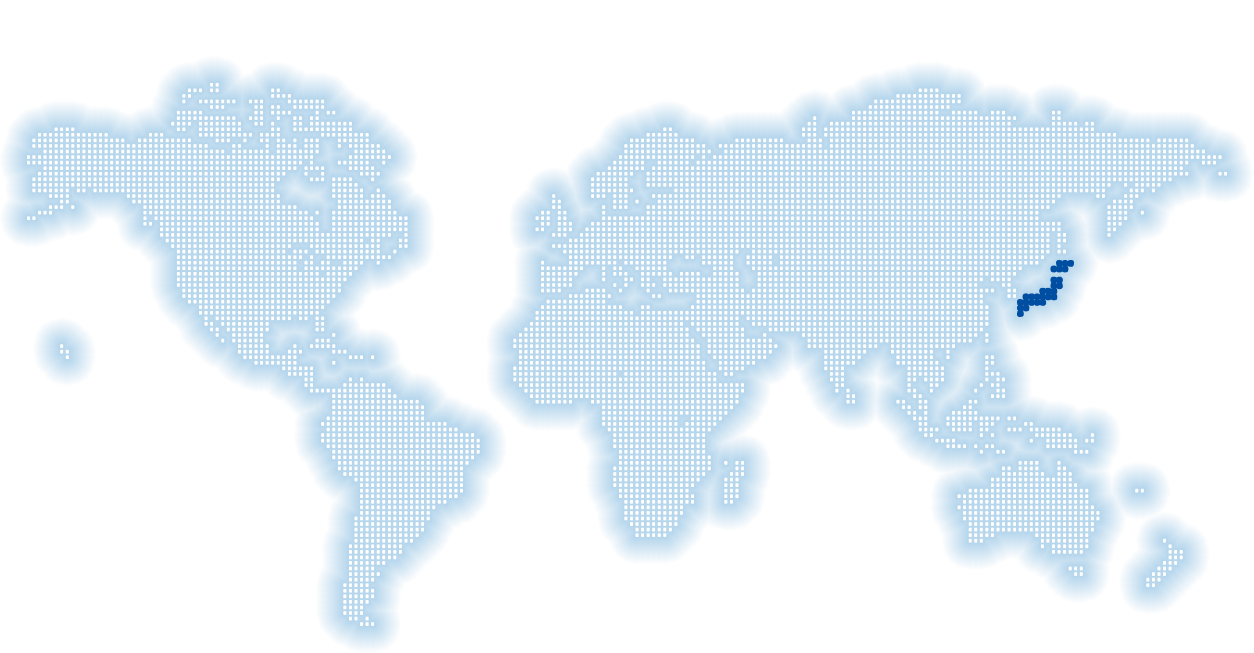 *

for the term ended March 2023: on a consolidated basis(the group companies includes some affiliated companies)
Since first starting overseas operations more than 50 years ago, we have expanded our business globally and continued to grow with our prominent technologies and products.
Our aim has been to further expand our business by accurately identifying customer needs, and providing products that specifically suit each locality.
Scroll horizontally
Company name
Product name
Mainly offered in
The Americas
Europe
Asia&Oceania
Japan

Housing

Prefabricated modular houses and housing estate development
●
●

Urban Infrastructure & Environmental Products

Pipeline renewal systems
●
●
●
●
Resin rain gutters
●
●
Fiber-reinforced foamed urethane (FFU)
●
●
●
●
Static dissipative plates
●
●
Plant piping
●
●
Water infrastructure related materials
●
●
Chlorinated polyvinyl chloride resin/compound
●
●
●

High Performance Plastics

Interlayer films for laminated glass
●
●
●
●
Polyolefin foams
●
●
●
●
Polyvinyl alcohol
●
●
●
Packaging tapes
●
●
Molded resin products for automotive parts
●
●
Composite mold products for aircraft and drones
●
Heat dissipation materials
●
●
●
●
Semiconductor related materials
●
●
Thermo Plastic Sheets
●
●

Medical

Diagnostic reagents and analyzers
●
●
●
●
Pharmacokinetic Studies
●
Vacuum blood collection tubes
●
●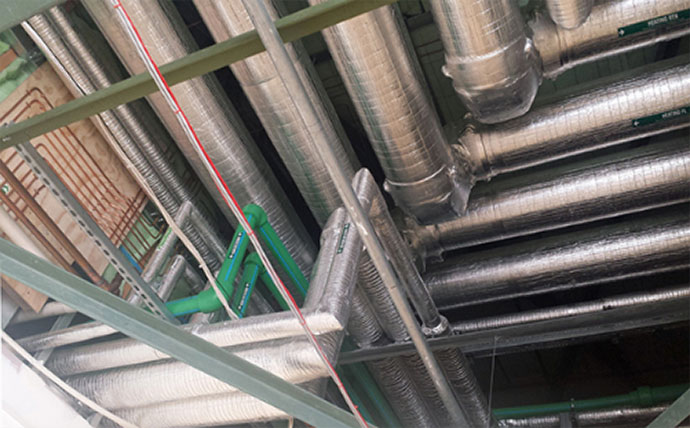 Polyolefin foam
Polyolefin foam is a well-known product of the SEKISUI CHEMICAL Group. With production bases located worldwide, we offer products for various industries such as the automobile, electronics and construction industries. In Thailand, Australia, we supply piping and construction insulation materials under the Thermobreak brand.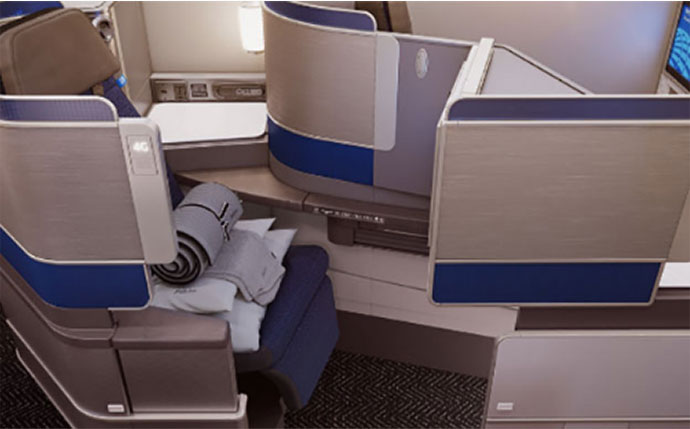 Contributing to Development of the Aircraft Industry Mainly in North America
In the US, we produce molded plastic sheets for use in aircraft interior work and carbon fiber-reinforced plastic molded products for interior and exterior work. We are contributing to improving the safety, comfort and energy-conservation ability of aircraft.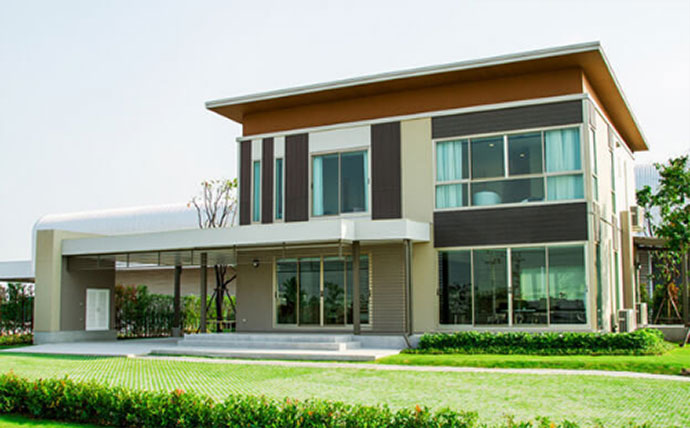 Attempting to Popularize Industrialized Housing in Thailand
Through a joint venture with the Siam Cement Group, a prominent conglomerate in Thailand, we have been involved in the detached housing business in Thailand since 2009. We are gradually being more highly evaluated in Thailand due to the high performance and follow-up services that we have cultivated in Japan.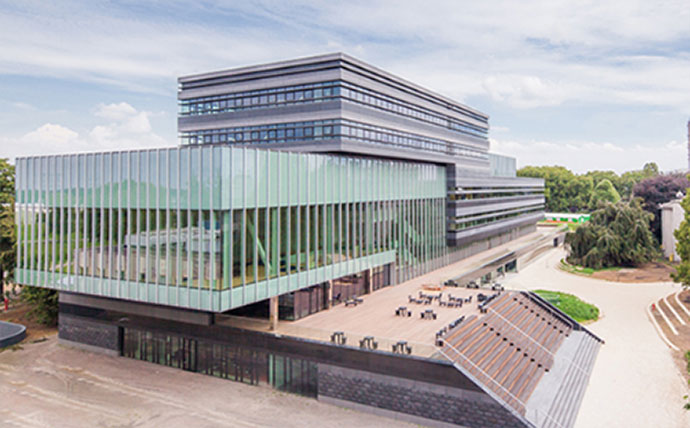 Promoting Innovation at a Large Site in the Netherlands
The Group has numerous production sites for interlayer films, foam, rain gutters, and other products in the Netherlands, a major base for the Group. In 2017, we created a research center to promote open innovation regarding mobility-related products. In 2020, we increased interlayer film production capacity and constructed a new plant for heat release materials. We will be enhancing our presence even further, such as planning to construct a new plant for synthetic wood for railway sleepers from 2022 onward. (The photograph shows the Open Innovation Campus of Brightlands Chemelot, where the Research Center is located)
Contributing to Global Health by Supporting Medical Sites
We are engaging in various businesses supporting testing, medical care and drug creation in the U.S., Europe and Asia in order to contribute to enriching the health and lives of people worldwide. In 2020, we have plans for expansion including starting operations at a test drug production plant in China. We are also contributing to border measures for protection against the novel coronavirus in Singapore, with our subsidiary in Singapore developing testing kits for the virus.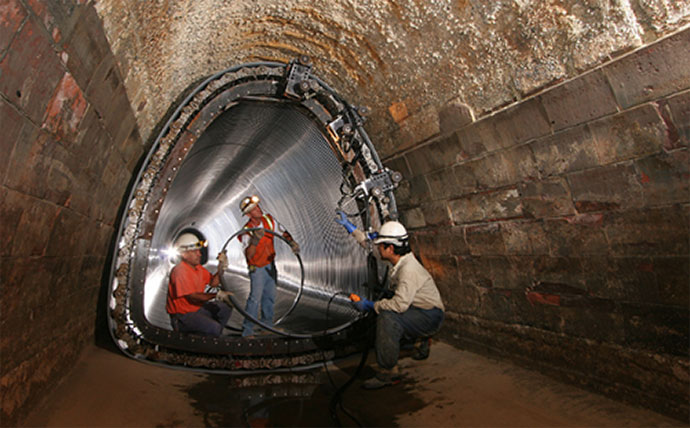 Contributing to Solving Water Infrastructure Issues Worldwide
In developed nations including those in Europe and the U.S., as well as Australia and South Korea, we are supplying renewal materials that can solve sewage system deterioration problems. In Vietnam, we have been supplying piping materials mainly for new construction works through local cooperating companies since 2017. In Thailand, we are producing CPVC, which is a raw material for insulation piping. Thus, we are deploying businesses that match the needs of each country.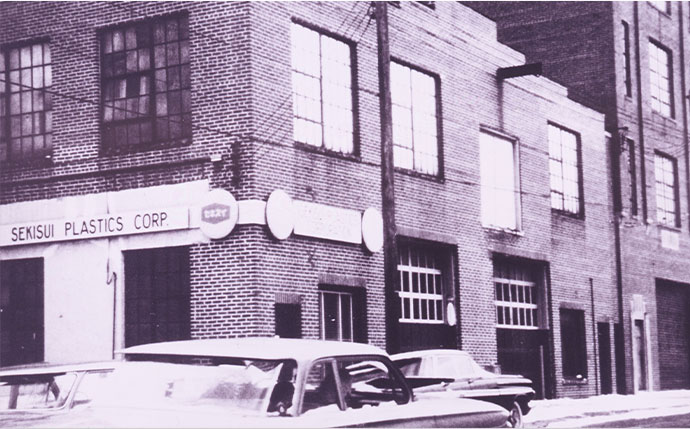 Entered the U.S. market as the first Japanese manufacturer in 1963
SEKISUI PLASTICS CORPORATION first opened in Pennsylvania, U.S. to manufacture polystyrene foam paper. It was the very first Japanese plant to set up in the U.S. This typifies the frontier s pirit of the SEKISUI CHEMICAL Group.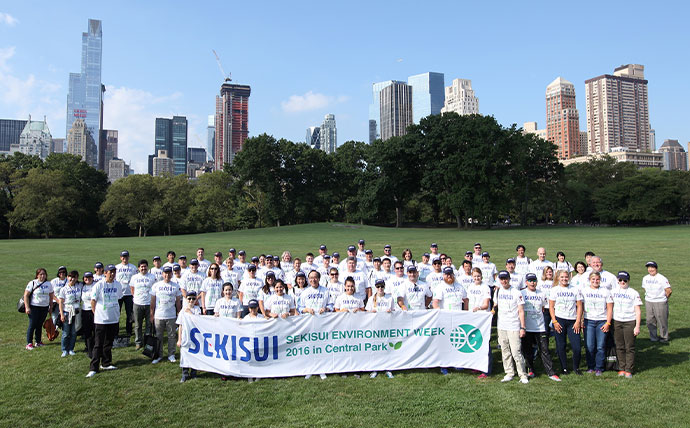 Globally Deploying Environmental Protection Activities
Each year, we hold SEKISUI Environment Week for the SEKISUI CHEMICAL Group overall, implementing environmental protection activities at sites throughout the world. (The photograph shows our foreign plant removal activities in Central Park, New York)