SEKISUI CHEMICAL
Group's
ESG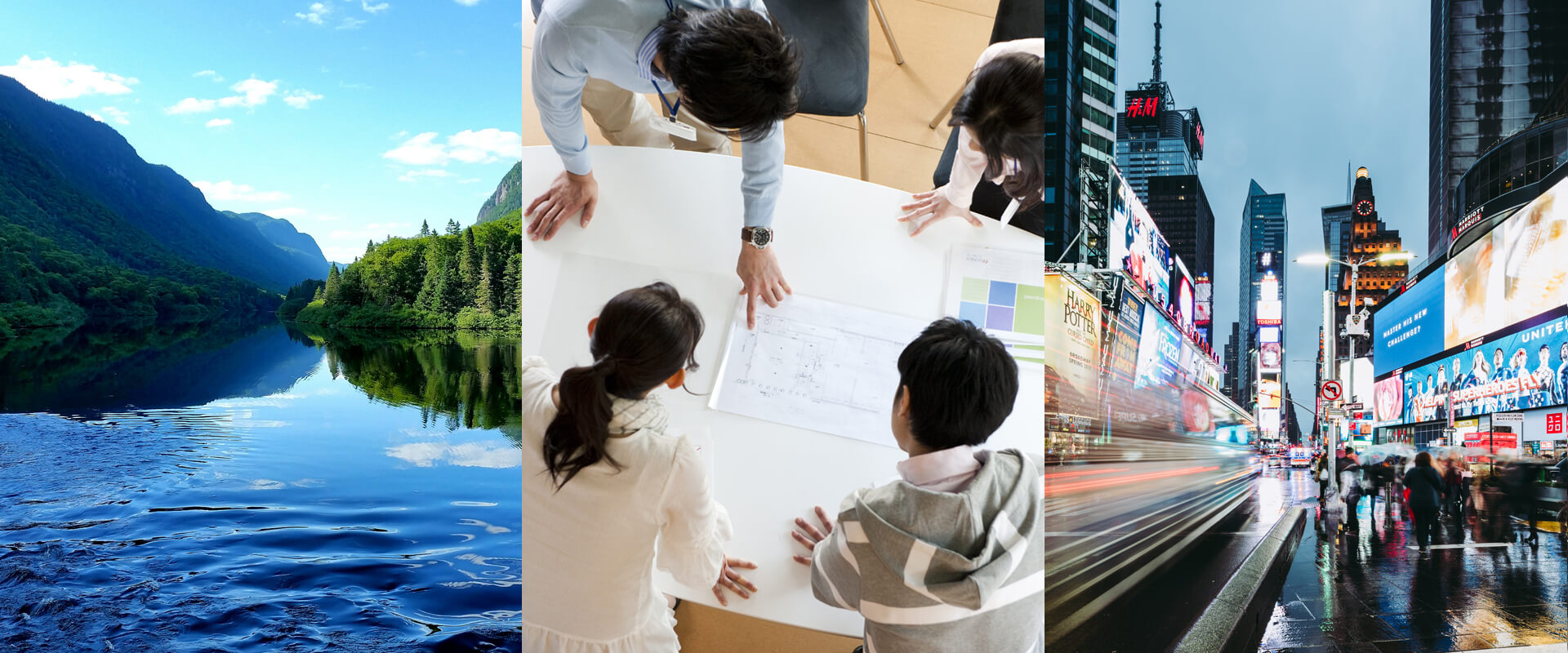 Based on the Corporate Philosophy "The 3S Principle" which forms the basis for our policies and business activities, SEKISUI CHEMICAL Group is actively working to "resolve social issues through businessd activities" and to be "socially responsible in business processes" as we position ESG(Environment, Society, Governance) at the center of the management strategy toward the realization of "social value creation through business activities."
The SEKISUI CHEMICAL Group's ESG management —which aims to balance the improvement of social sustainability with the profitable growth of the SEKISUI CHEMICAL Group— refers to business practices (i.e. work itself) undertaken to solve environmental and social issues which are considered more strategically. Under Vision 2030, in addition to the ability to contribute to solving social issues and the ability to create profit, management capability to sustain business has been newly established to form the three driving forces for promoting ESG management, and the SEKISUI CHEMICAL Group will work on strengthening these three forces.
Selected as a
"Global 100 Most Sustainable
Corporations
in the World Index (Global 100)"
In January 2021, SEKISUI CHEMICAL CO., LTD., was selected as a "2021 Global 100 Most Sustainable Corporations in the World (2021 Global 100)". 2021 is the fourth consecutive and sixth time overall that SEKISUI CHEMICAL has been included in this index.
Global 100 is an index created and maintained by Canadian company, Corporate Knights Inc. It ranks major companies around the world from all sectors (approximately 8,080 companies in 2021), by looking at corporate sustainability performance from various perspectives such as environment, society, and governance (ESG), and selects the top 100 companies.
SEKISUI CHEMICAL was recognized for achievements in multiple evaluation criteria this year, including clean revenue, clean investment, safety, and employee retention, and was ranked 51st, one of 5 companies from Japan to be selected.
External Evaluation

Earned selection to the "World" category of the DJSI
Earned sustainability rating of "Bronze Class" by Robeco SAM
Earned selection to the FTSE4 Good Index series
Earned selection to the FTSE Blossom Japan Index
Earned selection to the MSCI ESG Leaders Indexes
Earned selection to the MSCI Japan ESG Select Leaders Index
Earned selection to the S&P / JPX Carbon Efficient Index Composite

(As of May, 2020)